The 18 Best Restaurants in Seoul of 2016, as Chosen by Blue Ribbon
Blue Ribbon, Korea's premiere restaurant review authority, introduces the 18 best restaurants in Seoul, all of which received three ribbons in the Blue Ribbon Survey. Our readers and our team of Blue Ribbon reviewers award three ribbons to the best restaurants in each category. The list of the best restaurants in Seoul is newly updated every year, and 18 new restaurants, including Byeokje Galbi Korean restaurant, Paengni-Hyang Chinese restaurant , and Elbon the Table Italian restaurant, received three ribbons this year and were selected as outstanding restaurants.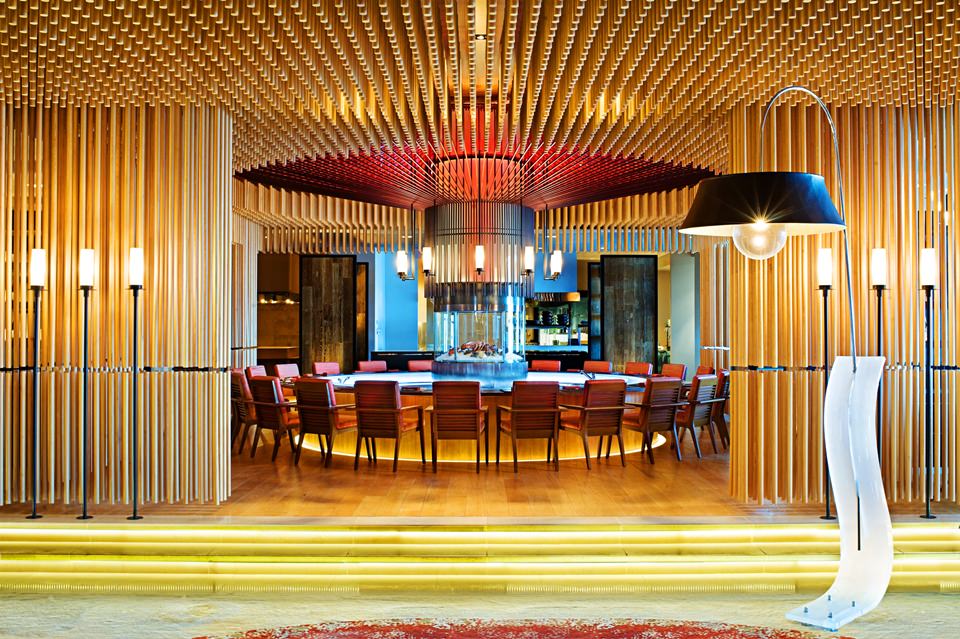 Namu
A famous Japanese fusion restaurant located in the Walkerhill Hotel, Namu is famous for its panoramic view. You can dine overlooking the Han River, which cuts through the middle of Seoul. Here you can enjoy a variety of fusion Japanese cuisine including soba salad with cucumber and mango, duck breast with crab, lychee fried rice, and steamed bass flavored with ginger and onions. Their wagyu steak is also excellent. The modern interior gives the restaurant a unique atmosphere. They also have a private dining room, making this an ideal venue for both family get-togethers and business dinners.
Address: 1F, W Seoul Walkerhill, 177, Walkerhill-ro, Gwangjin-gu
Phone: +82-2-2022-0222
La Yeon
La Yeon is a Korean fine-dining restaurant ranked among Asia's 50 best restaurants of 2016. Enjoy their unique style of New Korean cuisine. They use the best-quality seasonal ingredients in the country to prepare authentic Korean cuisine in a modern style. The dishes are not too strongly flavored but are clean-tasting without being unnecessarily complex. Another plus is the restaurant's panoramic view of Namsan.
Address: 23F, The Shilla Seoul, 249, Dongho-ro, Jung-gu
Phone: +82-2-2230-3367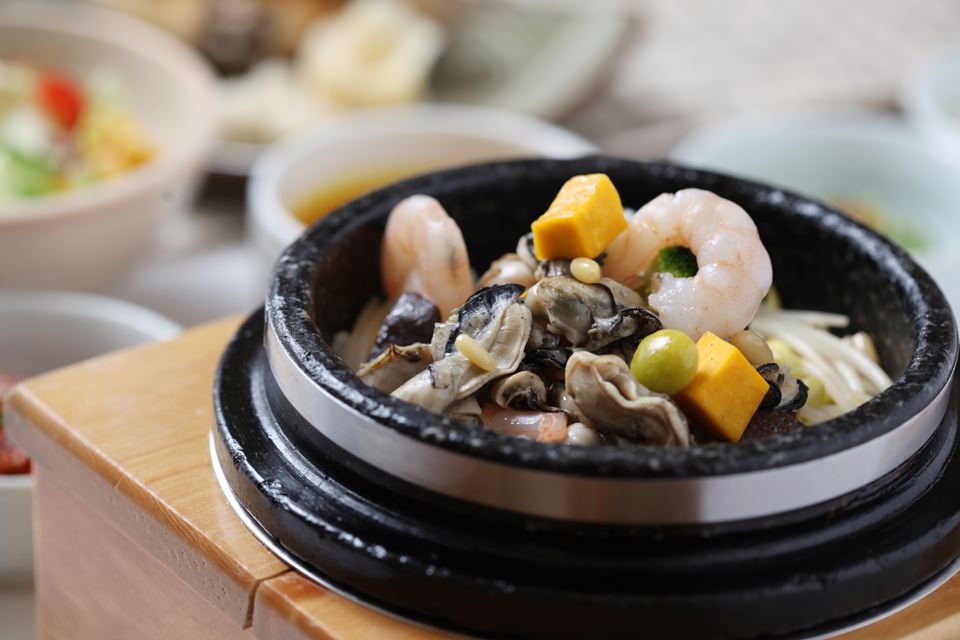 Mugunghwa
Featuring modern style with a traditional Korean sensibility, this restaurant presents reinterpretations of traditional Korean dishes that were popular among the upper class. They offer about 40 varieties of traditional Korean wine and 10 kinds of tea which pair well with items on the menu. Listen to their tea sommelier's descriptions of the traditional teas. Also, the view from the 38th floor is excellent.
Address: 38F , Main Building, Lotte Hotel Seoul, 30, Eulji-ro, Jung-gu
Phone: +82-2-317-7061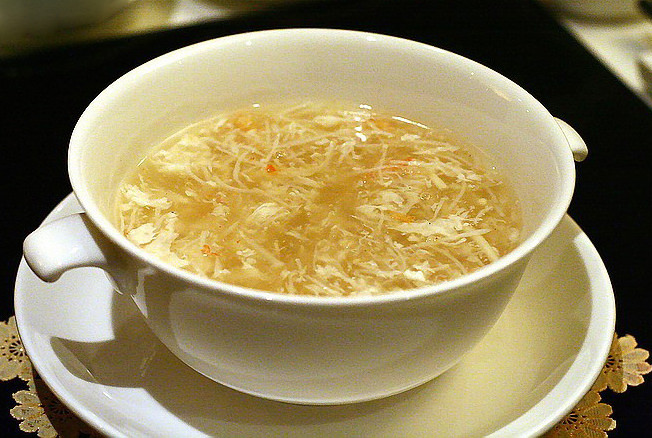 Paengni-Hyang
Enjoy authentic Chinese cuisine based on recipes from Guangdong and Sichuan provinces. The terrific views from this restaurant, situated on the top floor, the impeccable service, and the luxurious décor all enhance the dining experience. Especially popular are their weekend brunch and tea ceremony, where you can sample the finest-quality Chinese teas. The night view of Seoul from this restaurant is considered to be one of the best. In operation since 1985 when the 63 Building was completed, this restaurant has a long history and proud tradition.
Address: 57F, 63 Building, 50, 63-ro, Yeongdeungpo-gu
Phone: +82-2-789-5741
Sushi Cho
Here, you can have top-quality Japanese cuisine prepared with the finest ingredients. They have the longest Japanese Hinoki Dai table in Korea, made from a 350-year-old cypress tree that is dried for 15 years, and their sushi is especially popular. The style of the sushi is traditional, using a wide variety of ingredients which are especially notable for their quality and freshness. They are also well-known for their special events featuring seasonal specialties.
Address: 20F, The Westin Chosun Seoul, 106, Sogong-ro, Jung-gu
Phone: +82-2-317-0373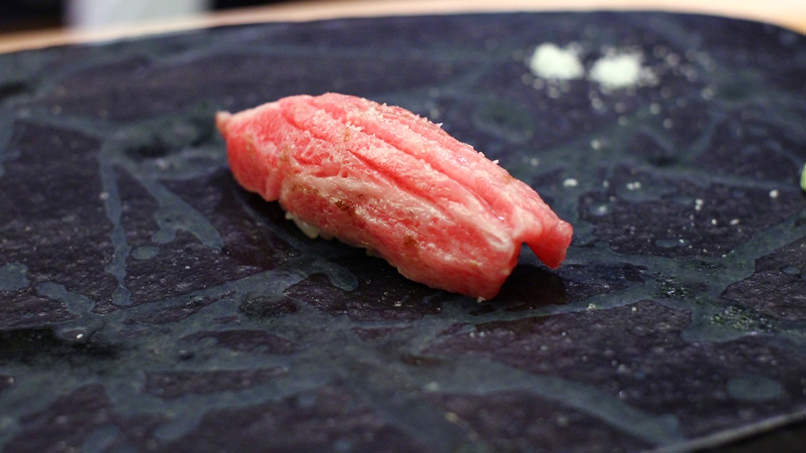 Ariake
This is one of the best Japanese restaurants in Seoul, particularly famous for the freshness of their ingredients. They offer a selection of around 90 authentic dishes, showcasing the light-tasting and stylish cuisine of Kansai prefecture. The quality of the sushi is exceptional, and it is no exaggeration that the staff from Ariake are leading sushi chefs in Korea. Another advantage is that they offer varieties of rare premium sake, including Hwangsil Heonsangju (imperial court sake), which are not easy to find even in Japan.
Address: 2F, The Shilla Seoul, 249, Dongho-ro, Jung-gu
Phone: +82-2-2230-3356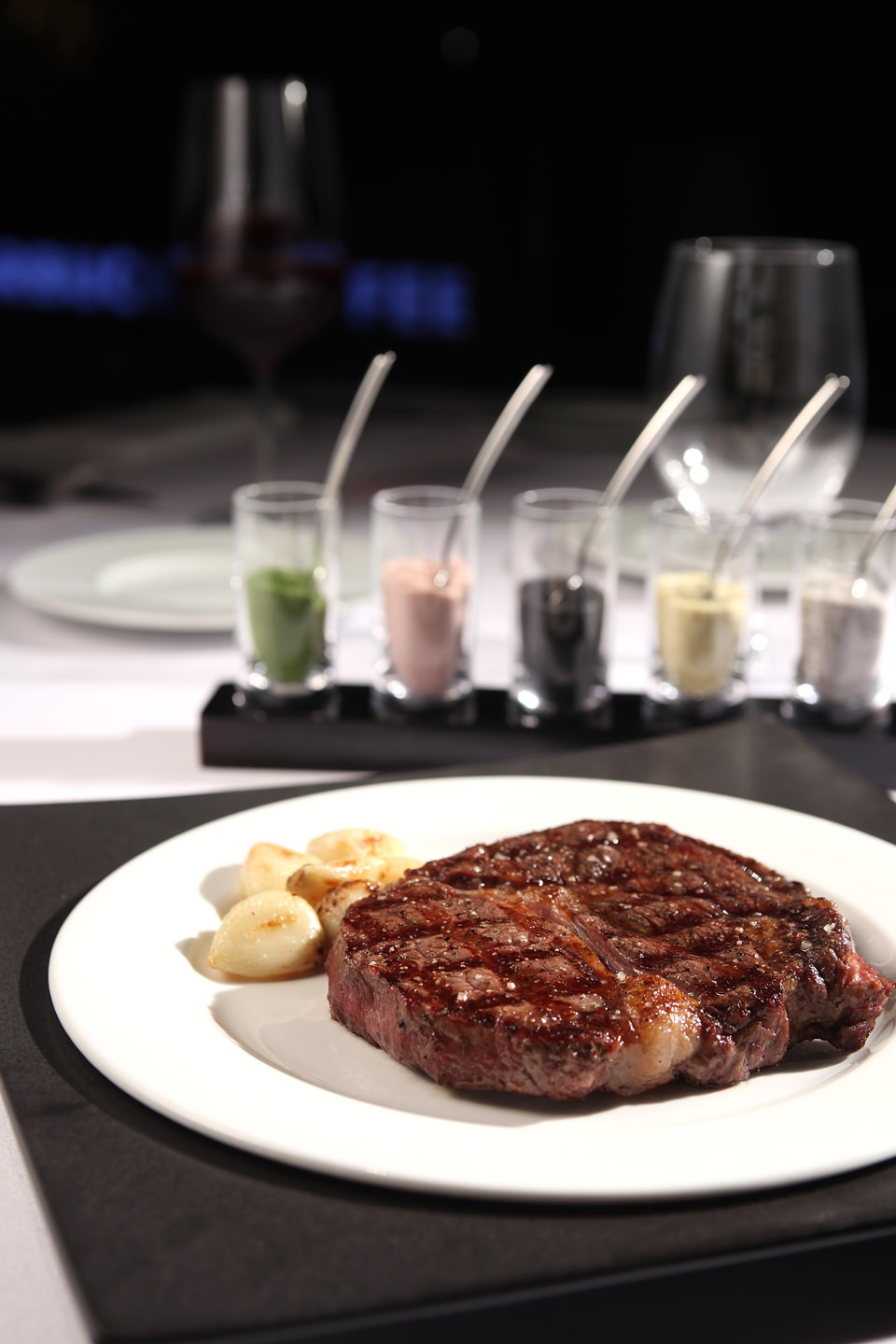 Elbon the Table
Here you can enjoy the creative cuisine of Chef Choi Hyun-seok, one of the most popular chefs in the country. They offer an impressive array of five flavored salts to choose from and fine-quality steaks grilled with exceptional skill. They also offer a variety of Italian dishes. The open kitchen, which is like a bar, allows you to interact with the chef.
Address: 2-3F,88, Nonhyeon-ro 175-gil, Gangnam-gu
Phone: +82-2-547-4100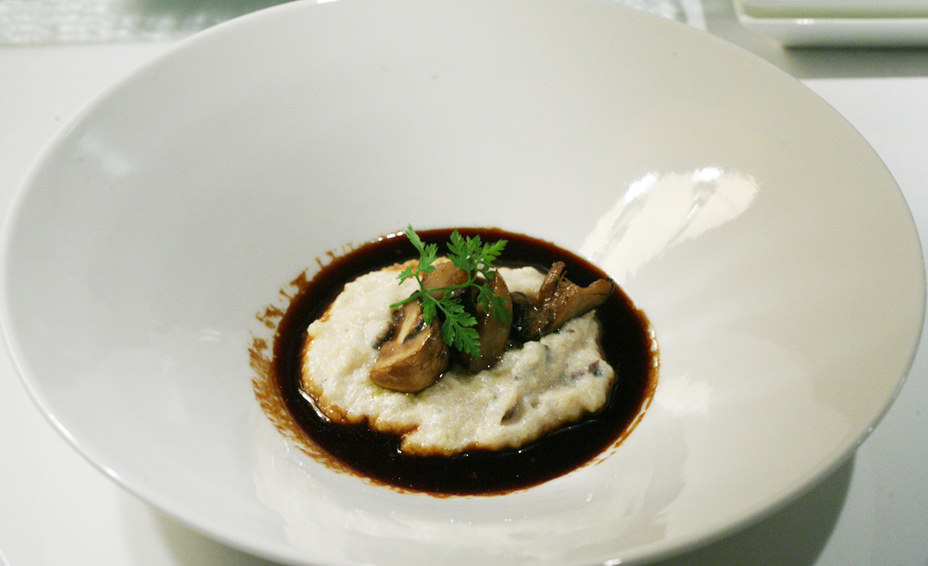 Table 34
This restaurant serves simple and stylish French cuisine, prepared in a contemporary style that avoids strong and rich flavours. For a long time, they have maintained consistent quality. Located on the 34th floor, it has a great view of Tehran Road.
Address: 34F, Grand Intercontinental Seoul Parnas, 521, Teheran-ro, Gangnam-gu
Phone: +82-2-559-7631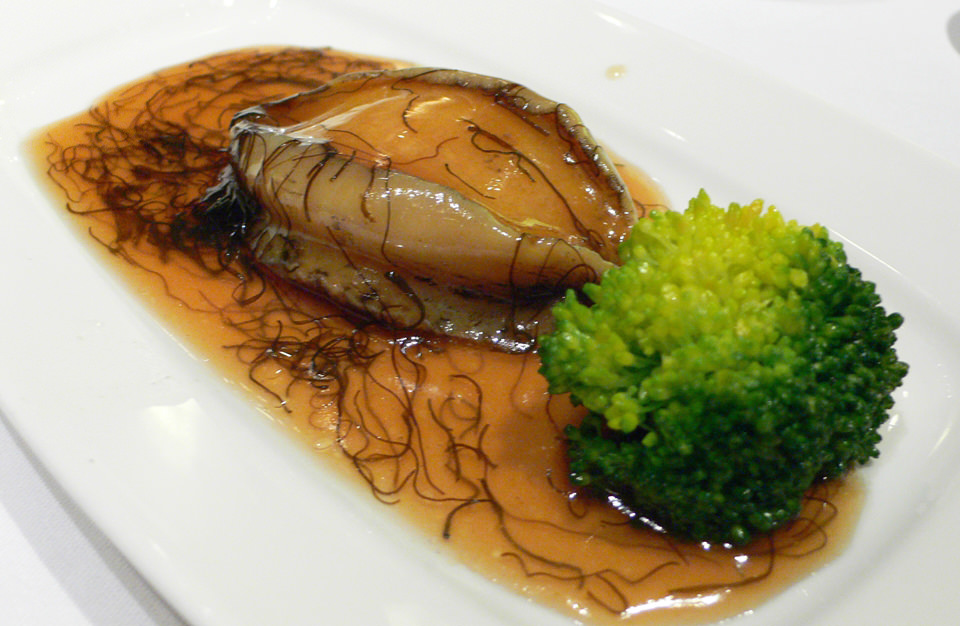 Palsun
Many people recommend Palsun without hesitation as the best Chinese restaurant in Seoul. Including Cantonese, etc. They offer a selection of several hundred authentic Chinese dishes from Guangzhou, Sichuan, and Beijing. The food, atmosphere, and service live up to their reputation. All kinds of famous names from politics and business frequently visit.
Address: 2F, The Shilla Seoul, 249, Dongho-ro, Jung-gu
Phone: +82-2-2230-3366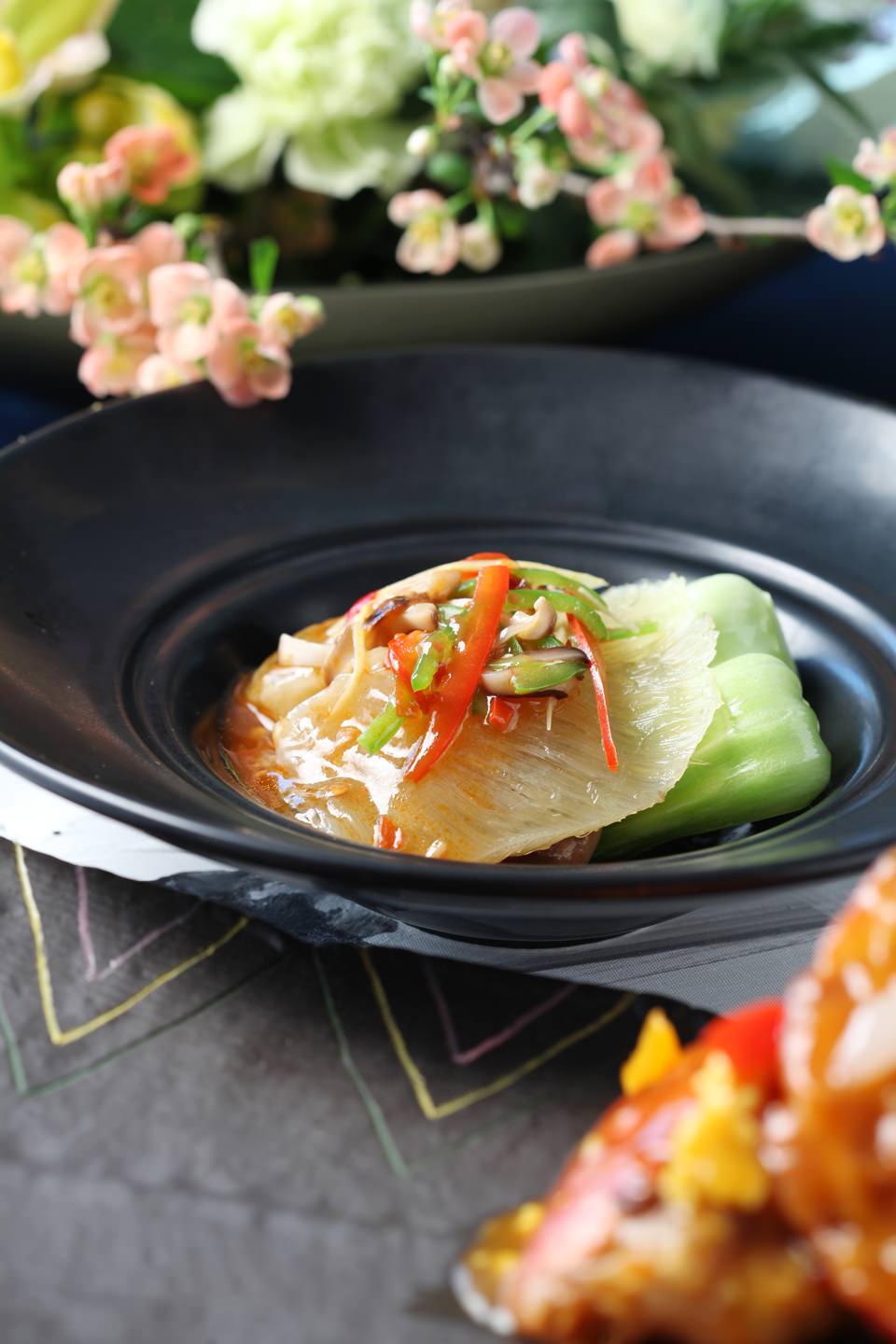 Toh Lim
Enjoy Chinese cuisine in a classy modern atmosphere. The spectacular view takes in all of downtown Seoul. Famous for dim sum, they offer a separate dim sum brunch menu on weekends. They have over 30 kinds of Chinese tea that pair well with Chinese dishes, and another advantage of this restaurant is that you can enjoy listening to descriptions given by their tea sommelier. Star chef Yeo Gyeong Ok, who received the Achievement Award from Blue Ribbon, has joined and introduced an even more upgraded menu. The view from the 37th floor is also excellent.
Address: 37F, Main Building, Lotte Hotel Seoul, 30, Eulji-ro, Jung-gu
Phone: +82-2-317-7101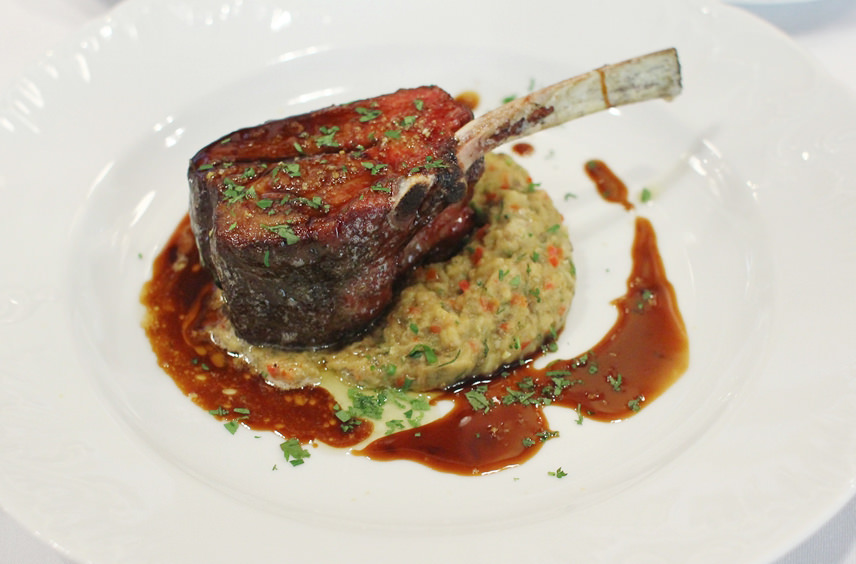 L'Espoir du Hibou
This casual French restaurant is a bistro. Chef Lim Gi Hak has an extraordinary passion for cooking, and his skills are at their peak. Popular dishes here include duck leg confit, Sogalbi (beef short ribs), and braised lamb shoulder, and their onion soup is said to be the best in Seoul. The restaurant also serves delicious charcuterie, which makes an excellent accompaniment for wine. When the weather is suitable, enjoy your meal on the terrace.
Address: 16, Dosan-daero 59-gil, Gangnam-gu
Phone: +82-2-517-6034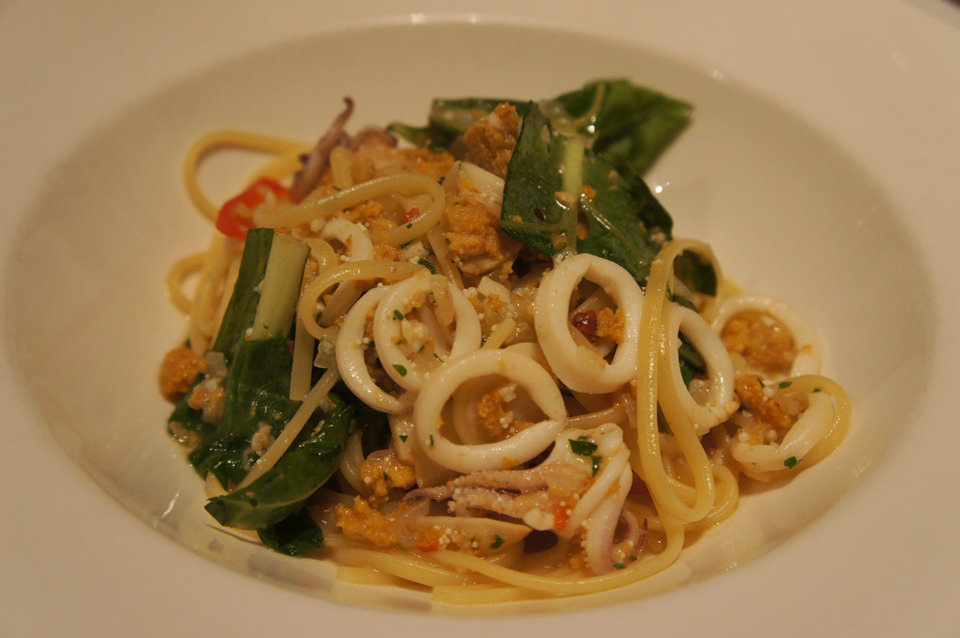 Mi Piace
One of the oldest restaurants in the Cheongdam-dong area of Seoul, Mi Piace has consistently maintained the taste of their food for over 10 years. They offer authentic Italian homestyle dishes prepared with a touch of French flair. Their interior, tableware, and accessories are all neat and pretty. Their appetizers, main courses, and desserts are all excellent, and the menu changes frequently depending on the season and trends, offering new dishes to enjoy. Their famous Fiorentina steak must be ordered in advance.
Address: 19-2, Apgujeong-ro 80-gil, Gangnam-gu
Phone: +82-2-516-6317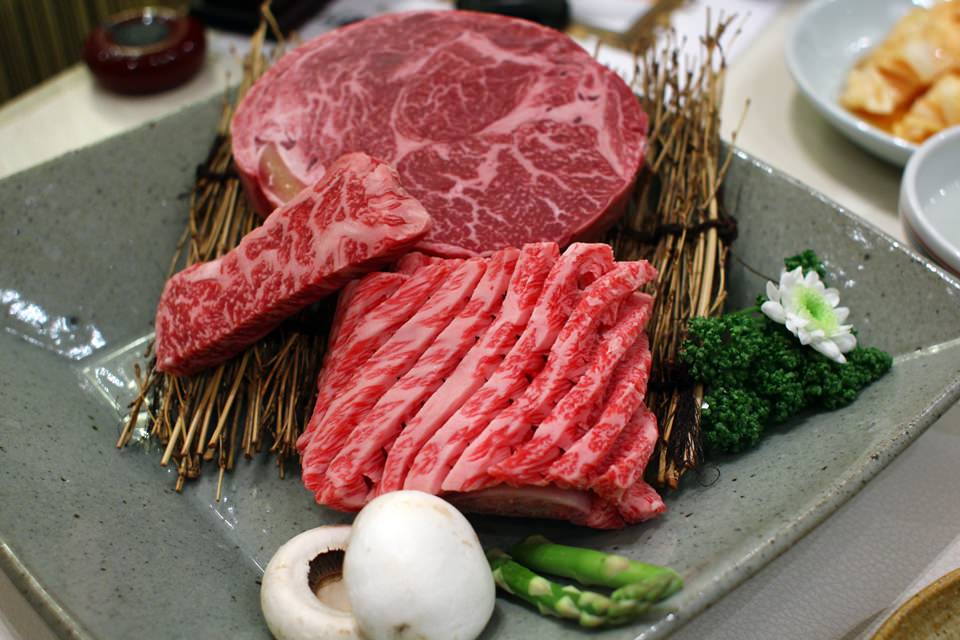 Byeokje Galbi
The Galbi (beef short ribs) served at this restaurant is reputed to be the most delicious in Seoul. They use only choice cuts of prime Korean beef, matured for 4 to 7 days. Their secret is the marinade, a mix of soy sauce, syrup, spices, and salt flavored with seven ingredients. Among the popular choices they offer for lunch is Yanggomtang (tripe stew). The price range is on the high side, but this is the best-tasting meat in Seoul.
Address: 1-4, Yangjae-daero 71-gil, Songpa-gu
Phone: +82-2-415-5522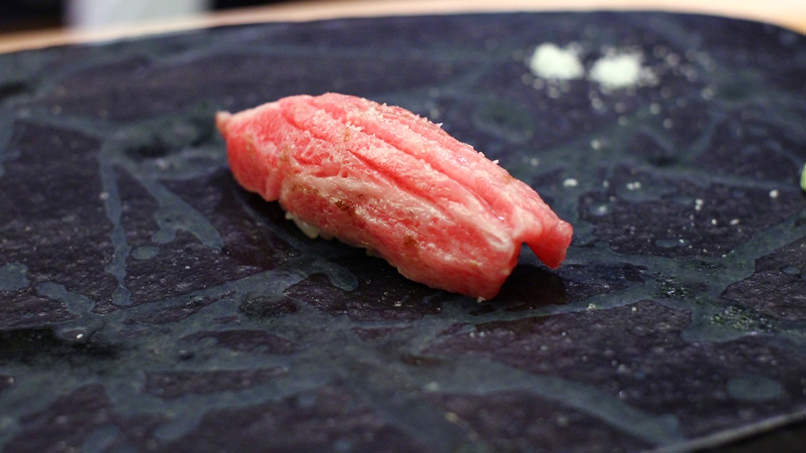 Sushi Hyo
At this restaurant run by sushi master Ahn Hyo Ju, you can taste the finest sushi available in Seoul. They focus on the sashimi and sushi itself, rather than on side dishes. They go to extremes to carefully select all of their ingredients, from the rice to the salt, vinegar, and fish. The care they take with the essentials comes across in the stunning taste of the dishes they serve.
Address: 25, Seolleung-ro 146-gil, Gangnam-gu
Phone: +82-2-545-0023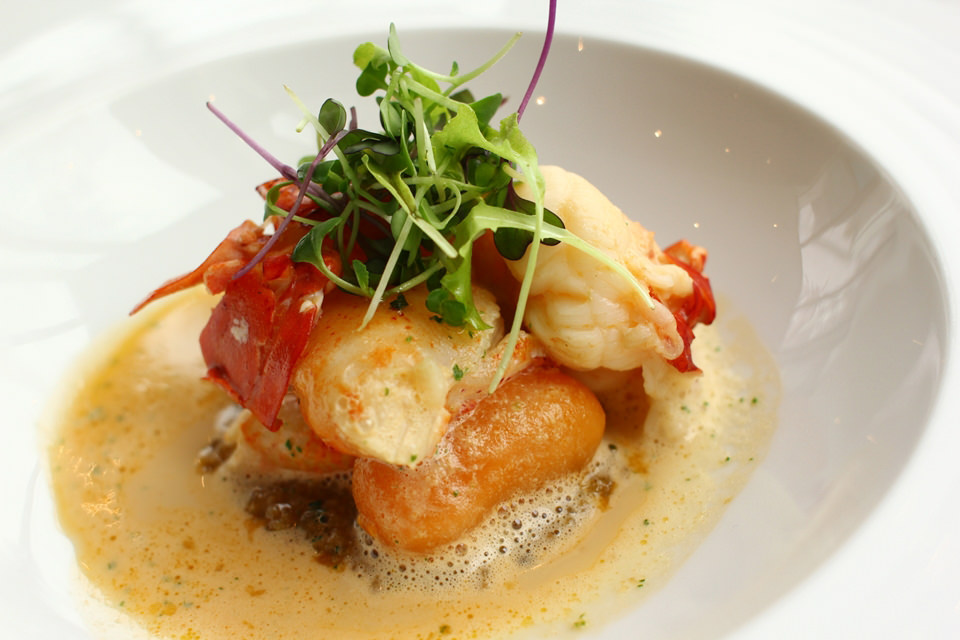 Jungsik
This restaurant is pioneering New Korean, a new style of cuisine, and is one of the restaurants that best represent Seoul. Chef Im Jeong-sik was recently influenced by global gourmet trends and uses ingredients and cooking techniques from Korean or Western cuisine without restriction in the preparation of his world-class dishes. He has opened another branch in New York to much acclaim. In the first Blue Ribbon Awards, he was awarded Chef of the Year.
Address: 83-24, Cheongdam-dong, Gangnam-gu
Phone: +82-2-517-4654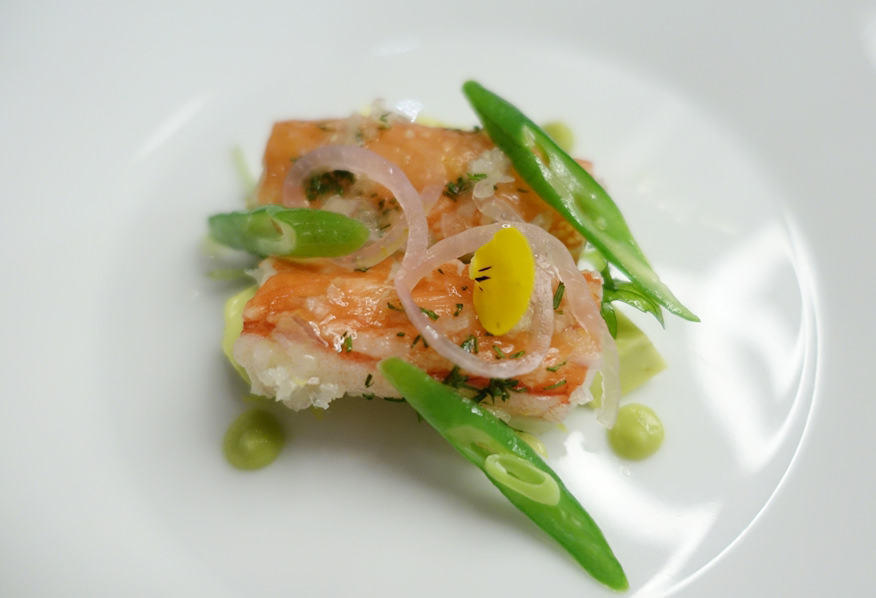 Continental
This is an authentic European-style restaurant. One of the oldest French restaurants in Seoul, it offers a spectacular panoramic view from Namsan. When the Shilla Hotel, in which it is located, was recently renovated, Continental also transformed and now showcases a modern French style of cuisine in line with the latest trends. Their beef and caviar are recommended.
Address: 23F, The Shilla Seoul, 249, Dongho-ro, Jung-gu
Phone: +82-2-2230-3369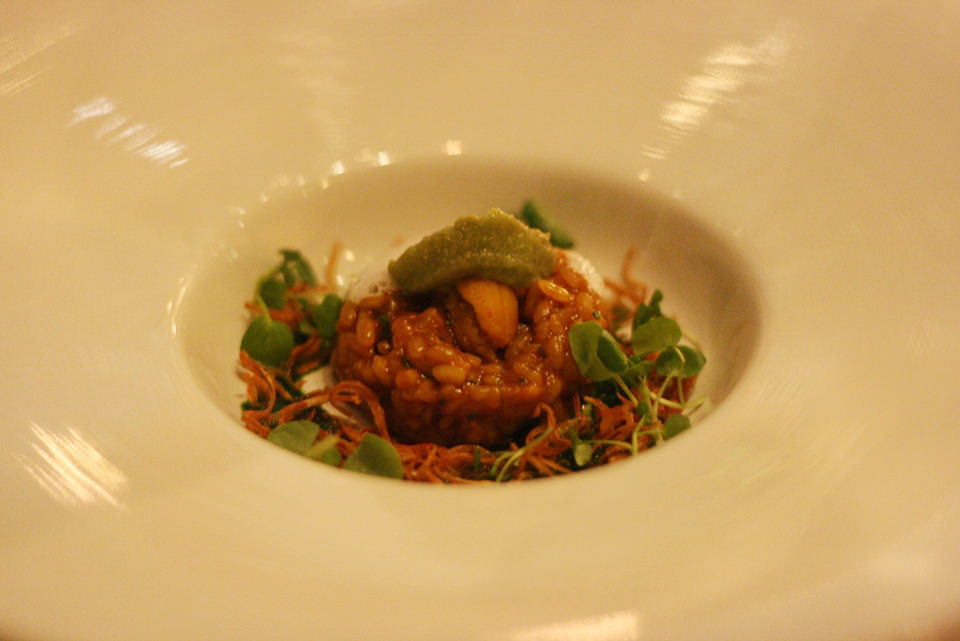 Palais de Gaumont
Located in the ever-changing Cheongdam-dong alley of Seoul, this restaurant has maintained their reputation for a long time. They offer tasting-course dishes that harmonize classic and new French styles. They are also famous for their legendary wine list. The entryway is elegant and grand, and the interior has a classic style, despite being somewhat dark. They offer only one set-course menu, which they vary depending on the season. Children under 10 years of age are not admitted.
Address: 21, Dosan-daero 81-gil, Gangnam-gu
Phone: +82-2-546-8877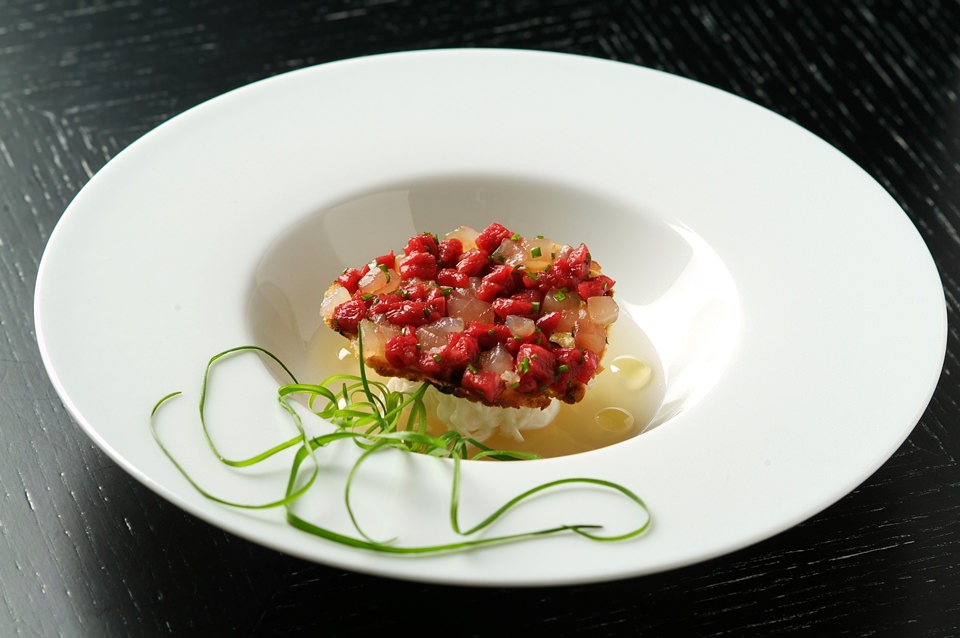 Pierre Garnier à Séoul
This restaurant is run by globally-renowned chef Pierre Gagnaire. You can enjoy dishes created by Chef Gagnaire, who is renown as 'the culinary Picasso' and 'the poet of the dining table'. The food here is characterized by the variety and innovation of the recipes, which are based on scientific analysis of the texture and structure of ingredients. The colorful plating gives a sense of luxury as well as a feast for the eyes. The restaurant also offers great views overlooking the city and Bukhansan.
Address: 35F, New Wing, Lotte Hotel Seoul, 30, Eulji-ro, Jung-gu
Phone: +82-2-317-7181