A female chef-owner who makes French cuisine with a delicate touch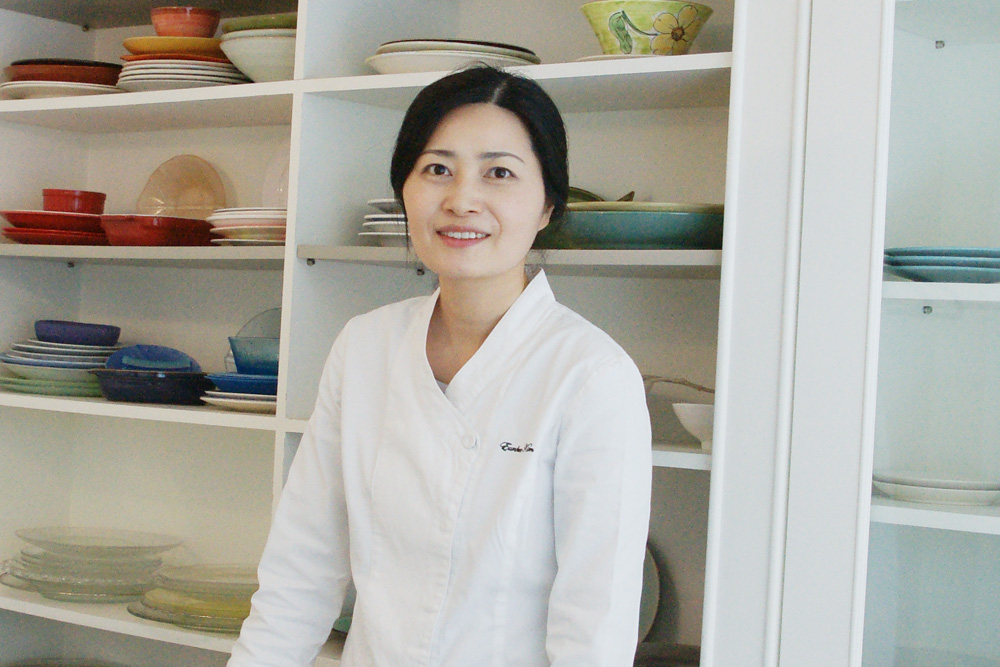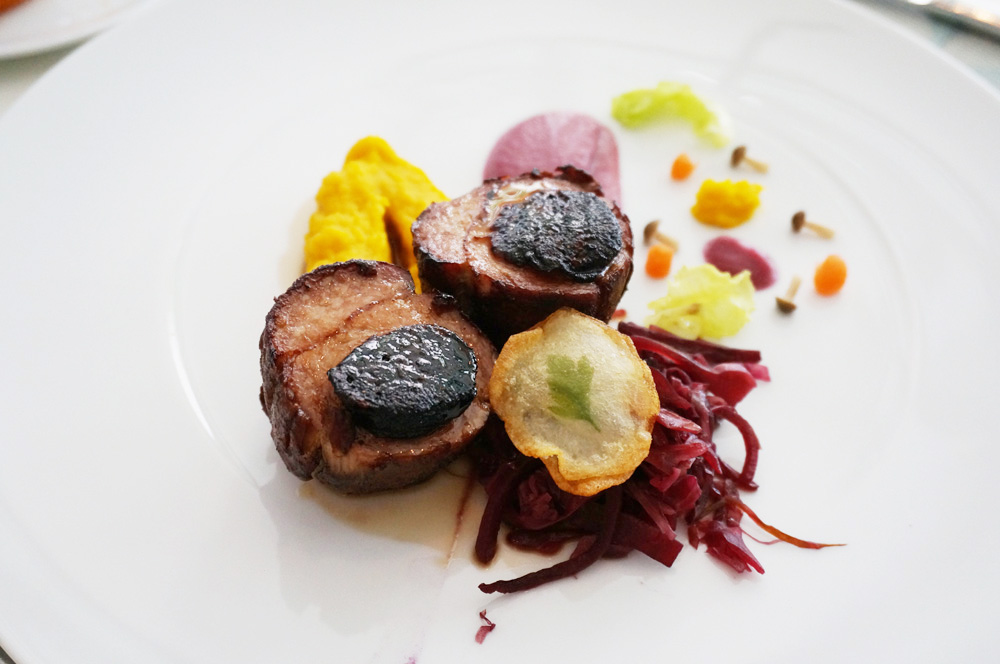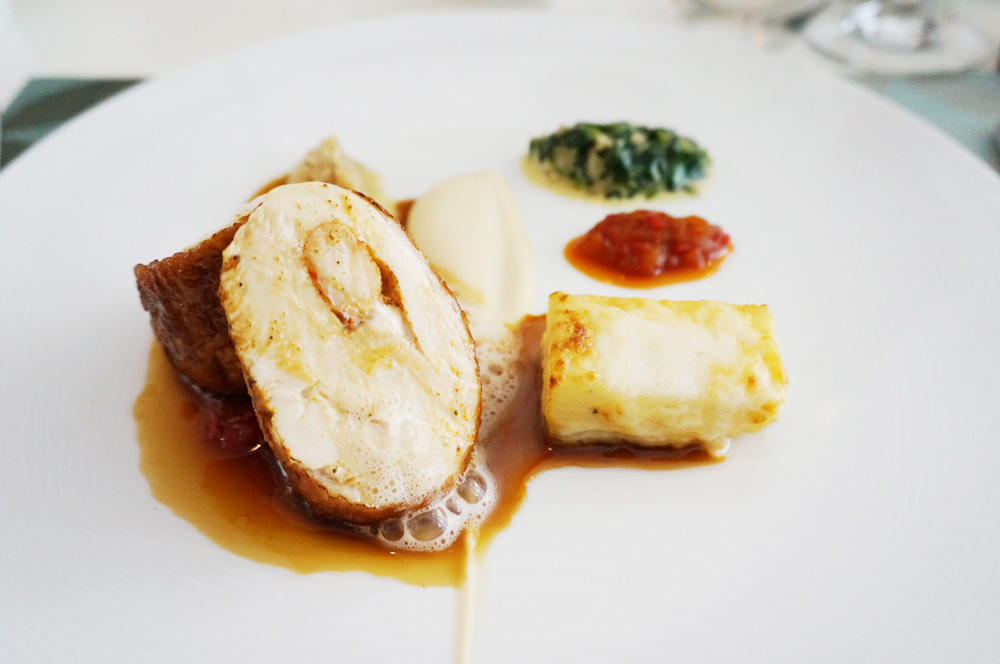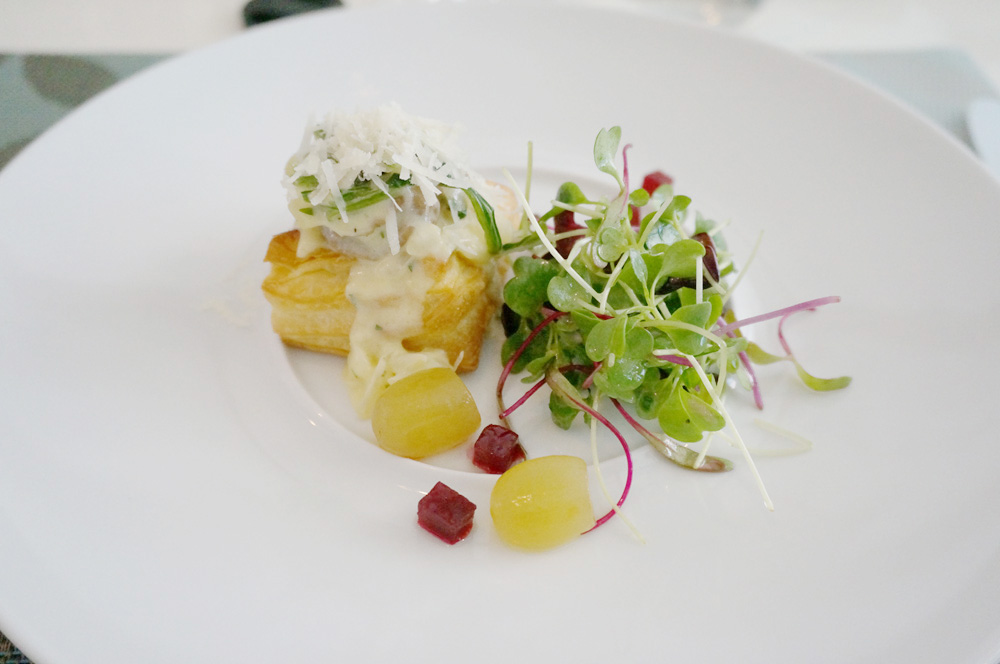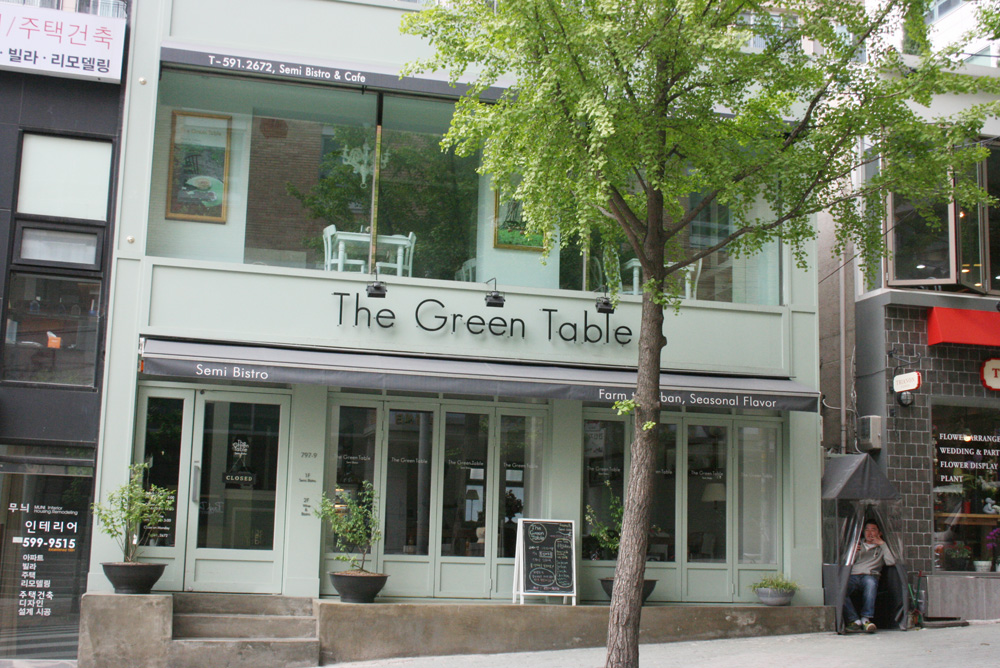 In her late 20s, a woman suddenly went overseas to the US to study cooking. At university, she majored in environmental engineering, a field completely unrelated to cooking, and later worked as a web designer and lived an ordinary life, but she dreamed of cooking, and in 2003, she finally went to the Culinary Institute of America to make her dream come true. This is the story of Eun-Hee Kim, the chef-owner of The Green Table, a French restaurant in Seorae-Maeul, Seoul.
Chef Eun-Hee Kim is currently the only female owner-chef  in Korea offering French cuisine. She learned to cook at the CIA in New York and got her experience working at New York's Bouley, which specializes in French cuisine.
"I dreamed of creating dishes using Korean ingredients and French cooking techniques," Chef Kim says. "Since I got back from studying overseas, I've become more interested in Korean food and ingredients."
In October 2009, she opened The Green Table in Seorae-Maeul, a French restaurant with a focus on Korean ingredient. While running the restaurant and cooking at the same time, she learned by trial and error at first.
"At the beginning, I had a very tough time," she says. "I didn't have an awareness of what management was all about, and while I was cooking, I also had to develop the menu at the same time, which was difficult. However, developing recipes is always fun."
As the concept of The Green Table is French cuisine prepared with Korean seasonal ingredients, Chef Kim is always doing researching into Korean ingredients and French dishes.  She says, "These days, you can easily get any ingredient, regardless of the season in Korea, but I try to only use seasonal ingredients as much as possible."
Her secret weapon is the delicacy with which she prepares these fresh ingredients. "It's a bit difficult," she says, "for a female chef to not be as physically strong. Other than that, there's no difference between men and women. It's a matter of individual differences, not gender differences, wouldn't you say? I'm trying to present delicate French cuisine."
French cuisine made with fresh seasonal Korean ingredients is bound to be suitable for foreigners, isn't it? According to Chef Kim, it certainly is. "In the past," she says, "I collaborated on a wine pairing event, which I attended as a chef. After trying my cooking, a foreign president praised my food as 'real French food made with Korean ingredients', and it was really encouraging."
Some people call Chef Kim's style of cooking 'fusion French', and many foreigners who have tried her cooking give her a 'thumbs up' and say it's like the food at a typical restaurant in a backstreet in France and she seems to have learned to cook in France. The item on the menu that is the most popular with foreigners is the lamb shank. It is oven roasted for two hours with a deep flavored red wine sauce, so it is well suited for foreigners. The baked lobster with a sauce made from the lobster's head is another dish on the menu that very close to the authentic French recipe.
You might wonder what Chef Kim thinks of the other French restaurants that have been springing up around Seoul lately. "I'm still trying my best," she says. "I don't think I should leave Korean elements out if I really want to globalize Korean French cuisine."
Chef Kim emphasizes that the most indispensable aspect of Korean French cuisine is the Korean ingredients. "These days, chefs in Korea are very interested in ingredients. Having pride in being Korean and having confidence in cooking is also significant. If I were to wish for something more as a chef, I would like to make use of fresh Korean ingredients in a wider variety of dishes. The system in Spain that connects local food and farmers is well developed. I wish that in Korea it were just as easier to connect with farmers and have a good supply of fresh ingredients to cook with."
With her endless attention to Korean ingredients, Chef Kim hopes that French restaurants in Korea are passed down from generation to generation. The more restaurants there are to pass on and maintain their traditions, the more developed Korean French cuisine will be. As the only female owner/chef of a French restaurant, Chef Eun-Hee Kim's next moves are being carefully watched.